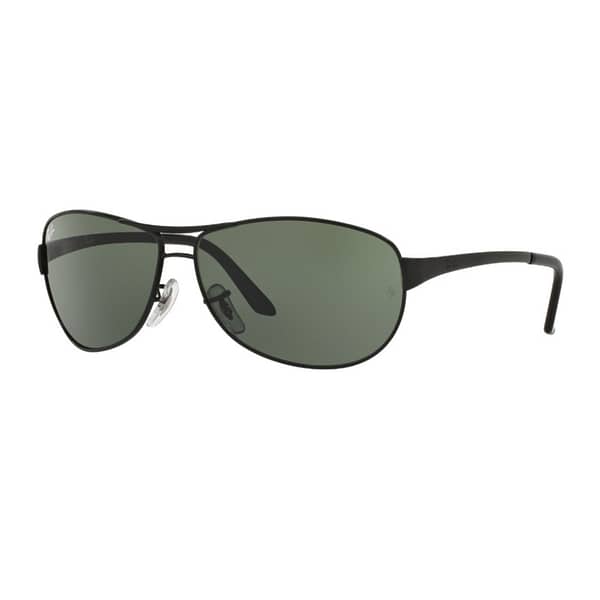 Ray-Ban Warrior RB3342 006 60
Remember, before you contact the seller,
Screenshot this page or Copy this Product Code.
Product Description
Ray-Ban Warrior RB3342 006 60
Brand : Ray-Ban
Frame Color : Black
Shape : Warrior
Lens Color : Green
Frame type : Full-Rim
Material :Metal
Collection : Men, Women
Lens Material : Mineral  Glass
Model Code : RB3342 006 60
Why should I buy Ray-Ban RB3342 006 60 in Specsmart.
Specsmart is the best optical in Madurai within a short period and established in 2018.
We have grown to become the leading optical in Madurai. 
We have built a strong reputation for providing the highest standard of optical care.
An optical with the best opticians for eye testing and eye care, friendly customer service and best quality products is the Best Optical.
Eyes are the most important part of every human being.
Most of the blindness and vision impairment is preventable and treatable if it is detected early.
Many people didn't know about vision awareness.
We provide complete eye exams for the whole family and it is completely free for everyone.
We are providing free eye testing to create awareness about vision.
Eye testing is free for the non-spectacles user as well.
Specsmart has a free home delivery option.
We deliver all products through courier.
We are providing Free home delivery within Madurai.
If a delay occurs, we will always inform you promptly.
Note :
Don't try to repair the glasses yourself, because this may damage your glasses.
Glasses that are super-glued, taped or repaired at home can be dangerous for your eyes.
We offer you free spectacles service.
Just take your glasses to us and get the best service from our optical.
You will save money and further frustrations.
Our mission is to bring Bright Vision!!